今日は広報、食事ネーム、音楽セッションのプレゼンをしました。
Today, some groups made a presentation about their group's activities.
広報はホームページ、Facebookの使い方、Ustreamの説明でした。
The PR group introduced, how to use our Website, Facebook and Ustream.
食事ネームはデザインの変更の報告でした。
Meals and nameplates group reported nameplate design that we will use at W.Y.M.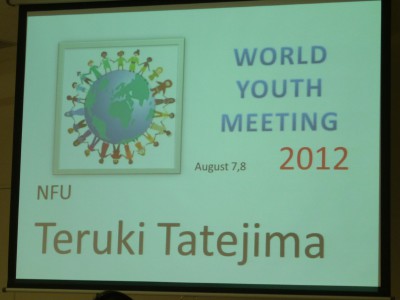 音楽セッションはテーマソングの候補を流しアンケート調査をしました。
Music session group had a questionnaire about theme song.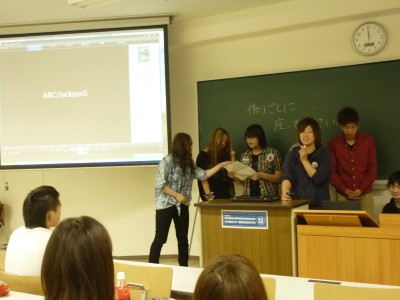 うちの潤平さんは緊張していましたね!
Our PR group-leader, Junpei, was nervous about his presentation.
広報 倉知まど香 北岡由梨菜
PR  Madoka Kurachi   Yurina Kitaoka