今日は、音楽セッション係から活動内容の報告がありました。
In today's class, music session group introduced about World Youth Meeting 2012 theme music.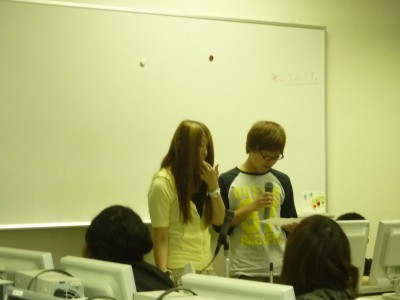 次に、明後日からのプレミーティングの説明でした。
Next, a Cheif gave an explanation about pre-meeting that begins the day after tomorrow.
そして係別活動でした。
And then, we did different activities in each group. 
プレミーティングが明後日に迫り、活気のある授業になりました。
Pre-meeting is approaching for the day after tomorrow, and it was so vibrant class today.
広報 北岡 由梨菜 PR Yurina Kitaoka