みなさん、こんにちは。
Hello, everyone.
ファシリテーションも来週が最後です。
Next week is the last.
今日は、各執行部の方々から最後の言葉をいただきました。
Today, leaders gave last message to us.
執行部のみなさん、お疲れ様でした。
Thank you, leaders!!
次に、先生方からのお話でした。
Next, teachers talked.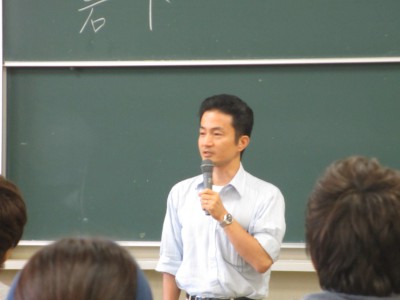 そして、今日のメインイベントは来年の統括立候補です。
And, today's main event is chief candidacy in next year.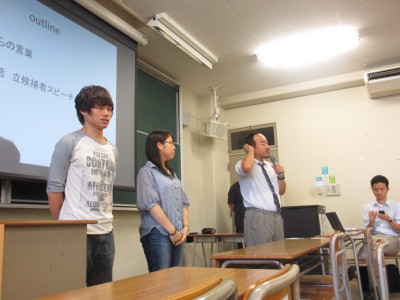 立候補者は中野君、藤井さん、岩下さんです。
Candidate is Mr.Nakano, Ms.Hujii and Ms.Iwasita.
来週が楽しみですね!!
We are looking forward to next week again.
広報 倉知まど香
PR [Kurachi Madoka]