こんにちは、12回目のファシリテーションでは、各係の反省をしました。そのあとに各係ごとにトラブルへの対処法について考えました。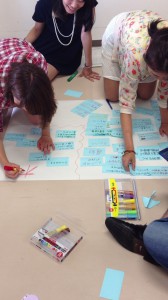 また、WYMまでの工程表を作成しました。
そのあと、当日の活動内容を確認しました。僕は広報係として写真をたくさん撮ってみんなを笑顔にしていきたいです。
Hello evreyone!!!!!!!!!
Today class reflected on each groups.
After that we thought trouble to coping method on them.
Also we made schedule charts all the way up to WYM.
After that we confirmed about contents of actibities that day.
I want to take lots of pictures as PR and want to laugh everyone.
広報 多賀 太一
PR Taichi Taga